Irish Sea Moss Product Buyer's Guide (updated September 2023)
Viva Nutra Regeneration Review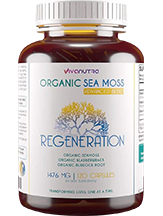 Viva Nutra seems to be a transparent company. The label of Viva Nutra Regeneration is easy to find online and the ingredient quantities are listed for the active ingredients. Not only that, the Viva Nutra website offers an explanation of the benefits offered by each ingredient. This is something that we always like to see because it means that the company understands what is in their products and they want to help you be an informed buyer so that you can make the right choices. When choosing a supplement, it's always important to ensure that there is a reason for each of the ingredients included.
This product comes with a satisfaction guarantee of 90 days which shows that the manufacturer stands behind this product and believes it will be satisfactory and effective. We were happy to see that this product is manufactured in the USA and has a GMP certification but it's ultimately the formula that gets you the results, so does this product have what it takes?
Is Viva Nutra Regeneration Effective?
Viva Nutra claims to contain twice the dosage of the average sea moss supplements. This may be true, and is actually one of the reasons this made our top-picks list. However, unlike our top pick which has high quantities of all the main ingredients, this product has only a small amount of Burdock. Regeneration contains 776mg of Irish Sea Moss that is harvested from the North Atlantic Sea off the coast of Canada, 660mg Bladderwrack, and 50mg Burdock Root, compared to the 1000mg Irish Sea Moss, 300mg Bladderwrack, and 300mg Burdock Root in the Irish Sea Moss of Approved Science. 
This product has the three main ingredients that we wanted to see. We think the formula could have been improved by adding a bioavailability enhancer such as BioPerine®. This would have increased the potential for nutrient absorption and increased the benefits of this product.
So when it comes down to it, what you really want to know is, is this product effective? We feel fairly confident in saying that, yes, it is effective. However, we don't think it is the most effective. Due to the lower dosage of Burdock Root, this product offers less of the antioxidant, mood-boosting, skin-supporting, and digestion-aiding benefits, though these may still be experienced to a lesser degree.
Is Viva Nutra Regeneration Safe?
Viva Nutra markets Regeneration as organic, natural, and safe. There are no mentioned side effects. The product is third party tested and made in a laboratory that complies with the current Good Manufacturing Practices (GMP). 
As a general rule, you should always speak to your doctor before taking any new supplement, especially if you are pregnant, nursing, have any health conditions, or are taking other medications. 
Summary
Viva Nutra Regeneration had the right idea when crafting their ingredient list. They enhanced Sea Moss by adding Burdock Root and Bladderwrack, which is very good. Additionally, the ingredients are organic and wildcrafted. The ingredient amounts might seem a bit random but we do believe the dosage to be high enough to cause some effects and improve your health.
Finally, this product can be purchased at a decent price, comes with a solid 90-day return policy for up to three bottles, is safely manufactured, and undergoes third party testing. This product uses a lower dosage of key ingredients than our first choice and doesn't have any ingredient to maximize nutrient absorption. This product may not be the most effective product on the market, but Regeneration definitely deserves its place as second choice.  
What You'll Discover:
✓
Which Irish Sea Moss supplement is the BEST BUY and comes with a great GUARANTEE!
✓
Which formula and ingredients are the most EFFECTIVE and work the fastest?
✓
How NOT to get ripped off! BE AWARE of poor quality and cheap products.
Top 6 Items to Consider:
Ingredients
Cost Per Serving
Product's Testing Results
Company's Reputation
Consumer Reviews
Return Policy & Satisfaction Guarantee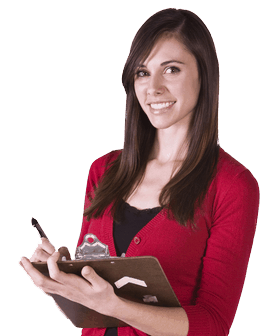 Sign Up For Our Newsletter!
We will send the latest and most relevant information regarding Irish Sea Moss straight to your inbox to keep you updated and informed.
Our promise: We will never share your contact details, unless you give us permission. And, we will only ever send you information that is helpful and significant.